At ISA International School of Guangzhou, we believe that education must extend beyond the academic dimension to include not only socially responsible attitudes, but also thoughtful and appropriate actions. Our unique curriculum, cocurriculum and faculty encourage and enable individual thought and creativity.
Curriculum
ISA International School of Guangzhou follows the UK National curriculum with the IB PYP as a Framework, enabling students to learn and develop their knowledge, concepts, skills, attitudes and actions, and improving students' academic outcomes.
There is a very strong focus on literacy and numeracy as well as languages. The IB Framework acts as a guide to inquiry learning and is combined with the UK English, Maths Science, Humanities, and IT standards to produce Units of Inquiry.
The Mathematics curriculum at ISA is created using the UK English National Curriculum objectives from EYFS and Key Stages 1 and 2 in the Primary School. In our Curriculum, students become numerate as they develop the knowledge and skills to use mathematics confidently at school and in their lives more broadly. The outcomes and objectives encompass the knowledge, skills, behaviours and dispositions that students need to use mathematics in a wide range of situations.
For Mathematics students from EY1 to Y5 are catered for with differentiation in the class with the support of Associate Teachers, the Homeroom Teacher and specialist Mathematics teachers.
To best support teaching in all levels of Mathematics, teachers use a range of techniques and strategies including: hands on manipulatives, Montessori based tools, formative and summative assessment tools and instruments, online resources including Mathletics, and a range of textbooks from Singapore, North America and England are also used to support the National Curriculum outcomes and objectives.
Language Programme
In the Primary Years' Program, all lessons are taught in English (except Chinese and Mother Tongue languages). Our bilingual Associate Teachers will sometimes use Chinese for difficult ideas but usually use English to support students.
Students for whom English is an additional language may be offered lessons in English as an Additional Language (EAL).
Chinese and Mother Tongue programs are also provided for Primary Year Students. For students with a different "Mother Tongue", they also have 4 hours of language tuition. Mother Tongue languages offered include Arabic, French, Hebrew, Italian, Japanese, Korean and Spanish. Students with a Chinese heritage can benefit from an extra 4 hours of Chinese
For Chinese language learning, students are divided into different level of classes according to their Chinese level. These are termed 'advanced', 'intermediate', 'proficient' and 'beginner'.
PE & Arts & Music
Primary PE covers a broad curriculum including: Striking and fielding, Multi-skills, Movement Composition, Games (Moving and Handling, Invasion and Net) and Athletics. For these activities, each year group will challenge themselves by participating in lessons suitably planned for their year group.
Throughout each of the units, students will have multiple opportunities for further enhancement of their skillset - whether physically, technically or tactically - by working individually, as well as in teams. Students have opportunities to apply their learned skills through competition. Using competition, students can challenge themselves and further their own abilities using their innate sense of pride. Competitions such as sports day and external tournaments such as Canton Cup Football Tournament provide students the opportunity to be part of a team and develop a sense of balance and well-roundedness.
During PE, students consistently develop their personal-social skills: cooperation, empathy, encouragement, teamwork and respect – through being around and interacting with their peers. Through continuous physical activity, students will develop an awareness towards their own abilities by recognizing their strengths, limitations and challenges, as well as their ability to cope successfully with situations of change and adversity. These transferable skills are beneficial in many aspects and times of their lives going forward.
Students will develop an awareness of the benefits of remaining physically activity and looking after their bodies. This understanding of health will encourage students to maintain an active lifestyle that will enhance their personal wellbeing. With the hope, Physical Education will provide students the necessary knowledge and skillset to remain physically active for the rest of their lives.
ISA offers weekly, one hour specialist Art classes for PYP students. In the Visual Arts, students explore two and three-dimensional forms within a variety of medias such as Drawing, Painting, Printmaking, Sculpture and Photography. They learn both technical and material practice in conjunction with the study of Artists and Artworks.
Students keep a Visual Arts Process Journal in which they experiment and develop their understanding of the elements of art – Line, Form, Tone, Colour, Texture and Space. Subject matter is varied and ranges from Portraiture, The Natural Environment, Manmade Environments, Personal Identity, Living things, Appropriation of Artists, Artworks and Movements in the Art World. Students work on artworks which are individual and collaborative projects.
At ISA, musical education begins in Early Years and continues every year, allowing students to develop an appreciation and love for music whilst honing their musical skills. Music education greatly enhances students' understanding and achievement in non-musical subjects. It will give students a way to connect with other people. Children are naturally very social, and it is important to encourage them to build relationships by providing them experiences to share with each other. We firmly believe that music gives students the opportunity to develop time management skills and self-discipline. Students develop musical skills and literacy through singing, movement and instrumental playing. A Kodály and Orff-centered approach from kindergarten through primary and middle school engage children in active music making, with their voices and musical instruments.
Library
Library is very important resource at ISA. There are over 9000 books in the library. Whilst most are in English, others are in Chinese, Italian, French, Spanish, Korean and Arabic and Japanese. The number of books is scheduled to reach 15000. There are also 2000 books distributed to the classrooms for different purposes. Each class has one library lesson per week and the library is available for the students during lunch breaks or other free time. Students are encouraged to borrow books on a daily basis. Noted authors visit ISA to directly engage with students and also encourage a love for literature.
Faculty
In the Primary Years, each class consists of an overseas teacher as its classroom teacher, and a bilingual associate teacher. For Chinese language learning, students are divided into different groups according to their Chinese level and Chinese teachers teach the different ability groups which are termed 'advanced', 'proficient', 'intermediate', and 'beginner'. The Primary Years are led by a Year1 &2 coordinator, a Year 3&4 coordinator, a PYP coordinator and the Head of Primary andEarly Years. . The entire faculty work together to create a high-quality educational experience and a comfortable yet rich learning environment for all students. Our international teachers offer diverse skills and experiences, facilitating learning that is individualised and inquiry-driven, in a multicultural setting.
Homework
The International Baccalaureate's Primary Year's Program (PYP) expects children to be more independent and to take responsibility for themselves, their belongings and their learning. Homework is given daily to all children and they are responsible for completing and returning homework to the class teacher or specialist teachers.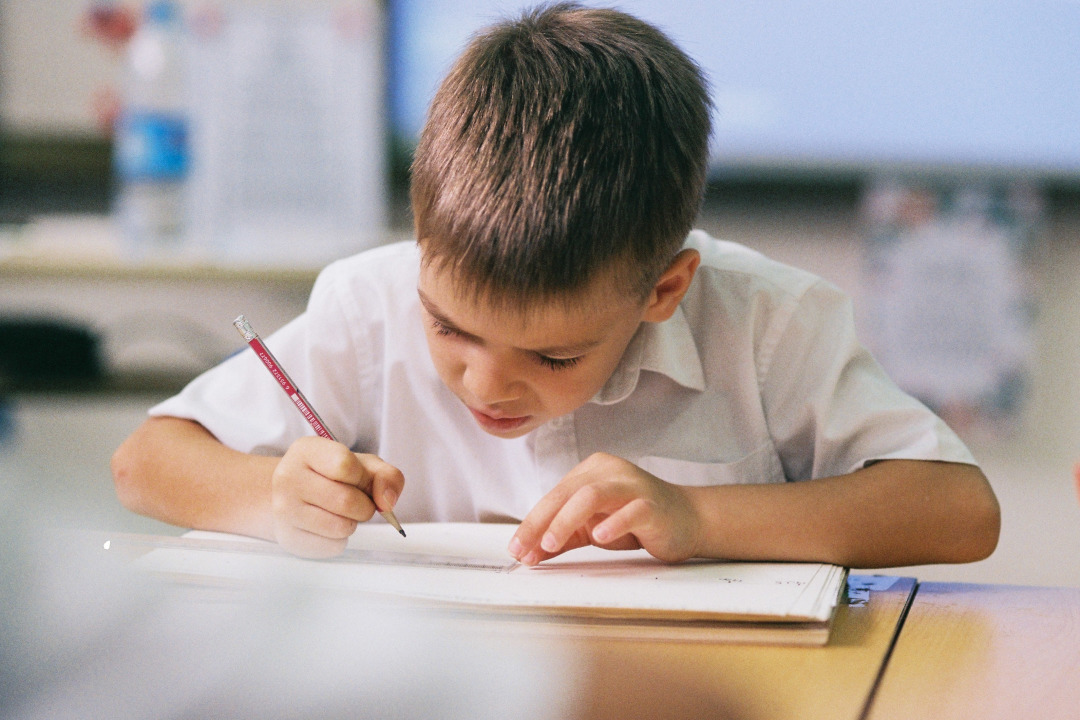 For More Information:
ISA International School of Guangzhou blends the best of IB+UK Curriculum and Chinese + Mother Tongue Language Programs, creating a model of high quality educational and cultural fusion in China. Visitors are always welcome. We are located inside the Redtory Art and Design complex beside the Pearl River, very near Zhujiang New Town CBD.
Address: Block C2-2 Redtory, Siheng Road No.128, Yuan Village, Tianhe District, Guangzhou 510655
E-mail: admission@isaschool.org
Phone number: 020-88900909